Description
Automatic Sprinkler System for 18 Yard area and Centre Circle of Standard Football Pitches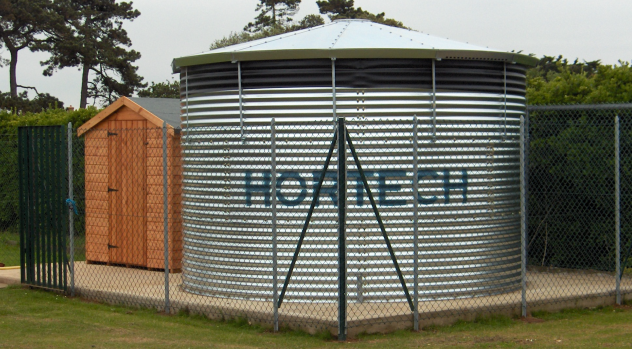 1) Water storage tank

Supply and install one water storage tank of circular, galvanised steel construction complete with a 1.00mm EPDM greenseal liner, 2" outlet, isolator valve and piping for connection to pump system within 3mtrs. Install galvanised steel roof and a ¾" ball float valve, which will terminate at ground level with an isolator valve ready for connection to your mains supply.

2) Pump equipment

Supply and install one Lowara three-phase multistage pump unit. Pump unit is complete with non-return valve, pressure relief valve piped back to the tank, automatic control valve which will open when the pump starts and close when it stops. This is to prevent excess water draining out if one of the sprinklers was broken off.

3) Mains pipe and low voltage cable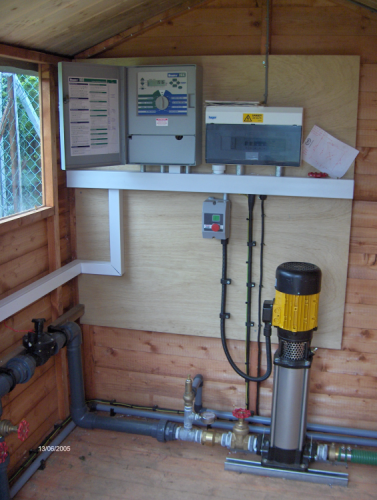 Supply and install polyethylene (PE) pipe along one side of the pitch, across each end and connecting to the pump unit. Install off the PE pipe one drain point to drain down the system for protection during the winter months.
Supply low voltage cables, which is to be installed with the pipework and back to the pump/controller position.

4) Sprinklers, control valves and auto controller

Supply and install 2 Hunter or Toro valve in head part circle sprinklers on the edge of the 6 yard box behind the goal line to water the 18 yard box area at each end.

Install one valve box off the PE pipe at the halfway line complete with a manual isolator valve, solenoid valve and PE pipe feeding two turf top sprinklers spaced evenly across the centre circle.

5) Controller

Supply one Hunter I-Core 6 station automatic controller with manual/auto pump start, 7 day, 24 hour time control with individual station timings.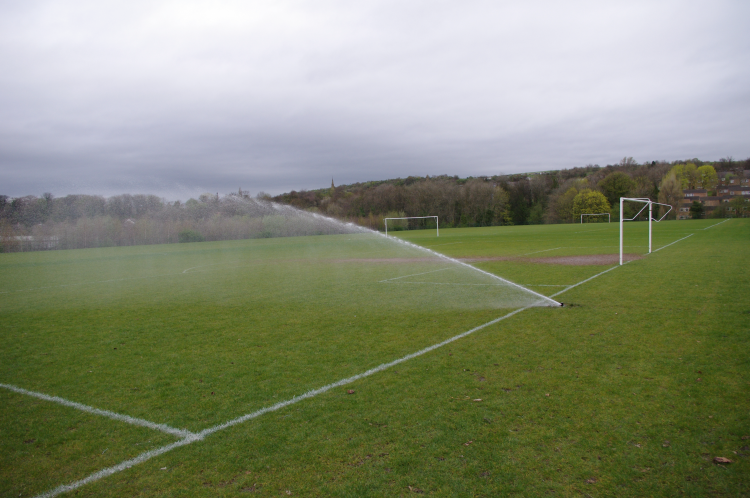 6) Electrics
Supply and install one standard pump house electrical panel, which comprises of a three-phase breaker board, RCD, Transformer and low water cut off protection.
OPTIONS: Install off the PE pipe two valve boxes evenly spaced along the side, each box will have a manual isolator valve, and a solenoid valve with quick hose
connections. Supply 100 metres of 1½" layflat hose cut into three lengths which will be laid over ground supplying two sprinklers on tripods. The two sprinklers will be manually connected to one of the solenoid valves in the valve box and will water the pitch between the 18 yard area and the halfway line.

View All
Close