Description
30 metre x 60 metre Indoor or Outdoor Riding Arena - watering in 8 sections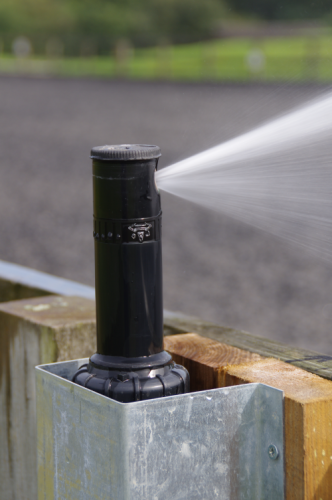 Supply one Lowara multistage single phase 3hp pump unit compete discharge fittings to consist of; non-return valve, pressure relief valve with piped return to tank, manual isolator valve, pressure gauge and polyethylene pipe connection.
Supply polyethylene (PE) pipe which is to be installed from the pump unit to the arena and running behind the kickboards or fencing, forming a complete ring main.
Tee off the PE pipe with eight solenoid valves and pipe to Toro pop-up sprinklers, which are to be placed behind the kick boards or fencing, and will pop-up above the boards when operating and retract back down when watering is finished.
The arena will water in eight sections.
Supply one electrical panel complete with Starter, isolator, low water cut off controls, and one 8 station automatic controller.
Each watering package contains;
Pump and controls

Pipework and fittings

Solenoid valve take offs including sprinklers

Drain point take offs to drain down during cold spells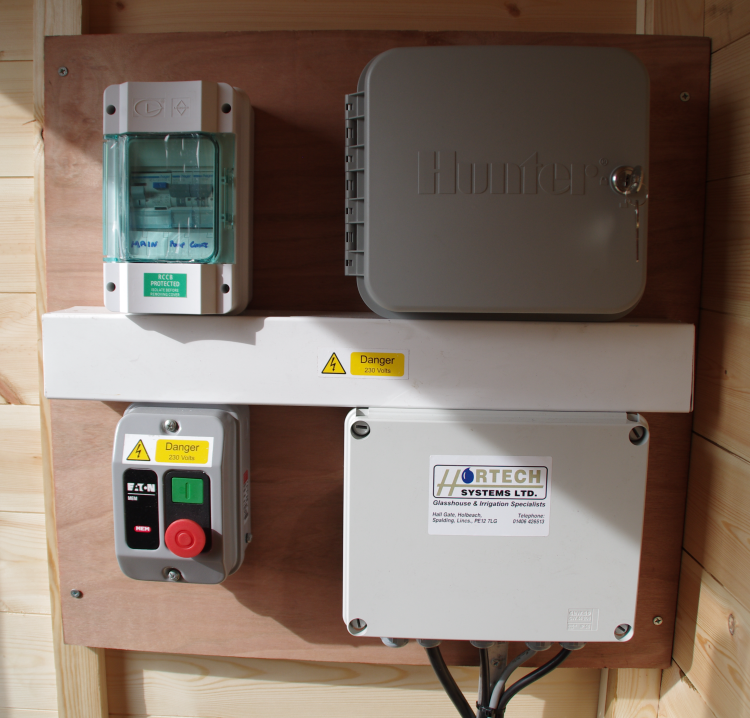 NOTE: Pictures may include optinal extras
Tank Option - Vertical Non-Potable Water Storage Tanks
These water tanks are made from a Medium Density Polyethylene (MDPE). Non Potable.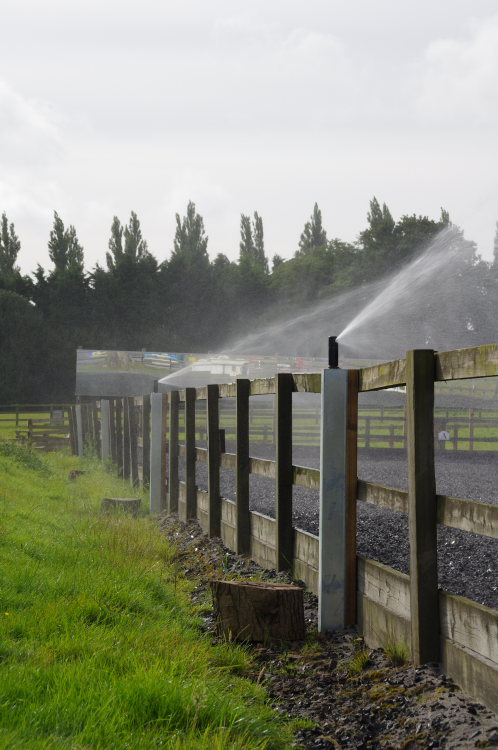 Tanks come with positive tie down points for easy handling and positioning.
1250 L – 30000 L Capacities

UV stabilized to withstand the elements

450mm manhole access lid

Positive tie down points

Ribbed sides for extra strength

Potable water tanks available


Standard colour - Black

Outlet bulkhead fitting
Tank Capacity
Dimensions
Diameter x height
Litres
Gallons
700
155
700mm Dia x 2150mm H
2500
550
1400 dia x 1800 H
4000
881
1900 dia x 1875 H
5000
1101
1900 dia x 2185 H
10000
2202
2400 dia x 2500 H
Mains water fill float valve and pipe kit consists of;
25 metres of 25mm Blue mains water pipe

1 x compression stop cock

1 x 25mm x drain point x 25mm compression tee

4 x 25mm compression elbow

3 x 25mm x ¾" compression adaptor

1 x ¾" Double check valve


1 x ¾" Polypropylene socket

1 x ¾" Polypropylene M/F elbow 90

1 x ¾" Ball valve assembly

1 x ¾" Ball valve float

2 metres of 25mm lagging for pipe above ground
View All
Close