Description

4 Sprinkler on Remote Hoses Watering Irrigation System for Standard Bowls Green
The Kit can consist of one 2500 litre water storage tank complete with outlet, isolator valve and hose to connect to pump unit. Supply one ball float valve complete with 25 metres of 25mm blue water pipe, isolator valve, drain point and connection to your existing water supply (automatic mains water fill for tank).
The water storage tank is optional. If you have an existing tank or you want to collect rain water you can upgrade to the size of tank required.

Supply one Automatic on/off pump complete with dry run protection, manual isolator valve, automatic control valve and hose connection.

Supply 2 x 50 metres of Hose each mounted on a heavy duty hose trolley complete with connections to two full circle sprinklers on sled bases.


Each sprinkler will water an approximate 25 metre circle.
Supply one fully programmable controller.
Electric requirements are two 13 amp plug sockets.

Pump comes pre-assembled ready to connect suction to the tank and discharge to hose.

Complete D.I.Y. Package
Hortech offer a unique service by providing a specifically designed package of equipment, complete to the last fitting, for the club to install using their own labour. This can achieve considerable savings and give great satisfaction to the club members involved.
Kit Consists of:
Tank (optional)
Pump
2 x Heavy duty hose trolleys with Tricoflex hose
4 Full-circle sprinklers on Sled Bases
Automatic programmable controller
Installation instructions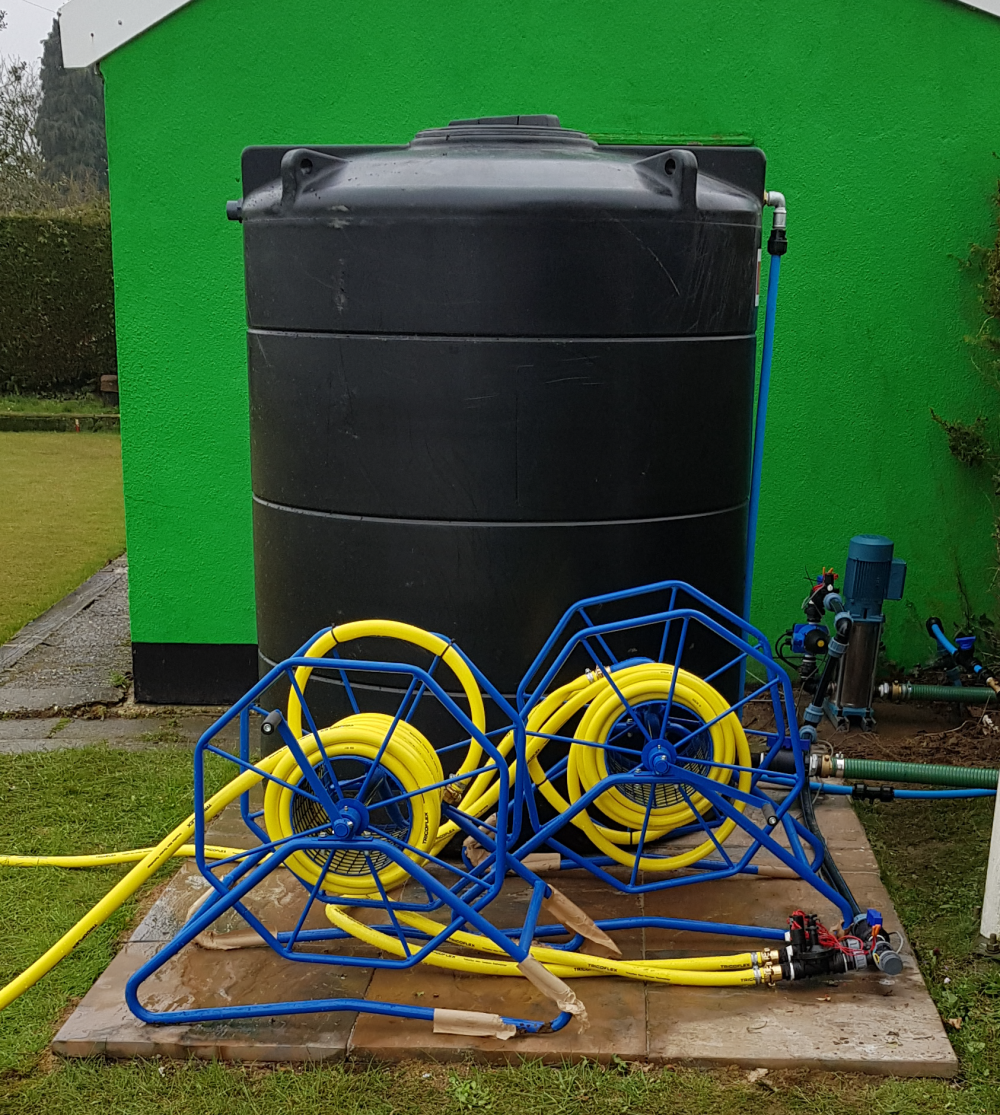 OPTIONAL Installation and Service
A Typical system can be installed and working in a 1 or 2 days, with minimal interference to play. The system is planned to suit your individual requirements and supplied complete. Installation is by Hortech's own engineers, who also provide after sale service.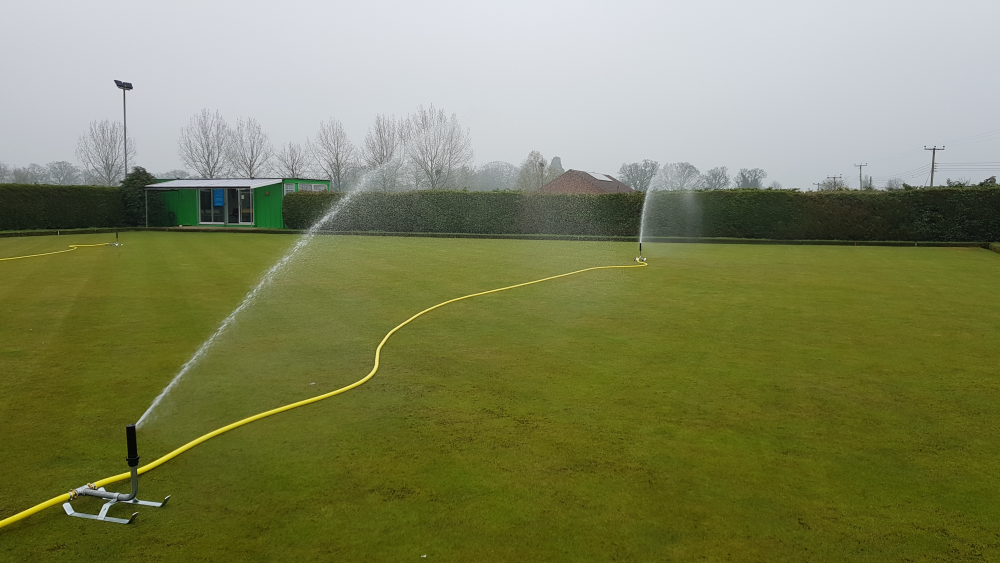 Tank Capacity
Dimensions
Diameter x height
Litres
Gallons
700
155
700mm Dia x 2150mm H
2500
550
1400 dia x 1800 H
4000
881
1900 dia x 1875 H
5000
1101
1900 dia x 2185 H
10000
2202
2400 dia x 2500 H
Mains water fill float valve and pipe kit consists of;
25 metres of 25mm Blue mains water pipe
1 x compression stop cock
1 x 25mm x drain point x 25mm compression tee
4 x 25mm compression elbow
3 x 25mm x ¾" compression adaptor
1 x ¾" Double check valve
1 x ¾" Polypropylene socket
1 x ¾" Polypropylene M/F elbow 90
1 x ¾" Ball valve assembly
1 x ¾" Ball valve float
2 metres of 25mm lagging for pipe above ground
View All
Close